Fax Software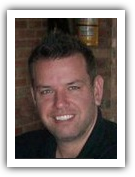 by Matt Gerchow
A fax machine is a piece of equipment most people would not consider purchasing for their own home. With the world-wide adoption of email as the rapid communication of choice, fax has, to some extent, dropped out of the minds of many people.

However, it is still used in almost every business in the world most people have found themselves in a situation where they have needed to send a piece of documentation to somebody urgently, and suddenly fax seems like the ideal solution. As purchasing an entire machine is an unnecessary expense for these occasional situations, fax software found itself a grateful market.

There are a few main types of fax software, which all have their own benefits. Of course, they also have their own drawbacks.

The oldest type of software dates back to the introduction of dial up internet, and uses a standard dial up modem (which, despite the current dominance of broadband technologies, are still found in most laptops). The software can link to a scanner or, more commonly, simply import files from the computer's hard disk.

The real drawback, of course, is that it still needs to be connected to a phone line for faxes to be sent and received. The major benefit is that, aside from the cost of the call, there are really no price implications there are dozens of free and open source pieces of software that can complete this task.

The alternative to this is fax software that uses the internet to send its messages. This is often entirely more convenient than the dial up modem solution.

There are several web-based companies that offer online fax services. These allow the user to compose a message in a word processor and either upload it or email it to a server, where it will be transmitted as a fax to the intended recipient.

In a world connected by the internet, which allows for the instant transmission of data, it is surprising how relevant fax still is. Fax software is a way of updating the process, and making a once-inconvenient task as easy as typing on a keyboard.