Fax Through Internet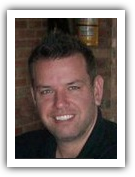 by Matt Gerchow
As more persons venture into the small to medium business, or home business arena, the need for cost cutting solutions continues to grow. So too is the need for non-traditional business tools.

The ability to send fax through internet connections is one example of how these needs are being met. Advantages of sending fax through internet Employers and entrepreneurs can use these services to avoid the expenses that come with purchasing a fax machine and other hardware, maintaining a fax line, paying for paper, and buying ink.

They can also save on their electricity bills. These services cut cost and save time because they only require a functioning computer and internet connection, two things most business already have.

How services differ Essentially all services are providing the same function, the ability to send fax via the internet however there are some basic differences in how they work. Some are free, some charge monthly rates with lower prices when paying annually, and others charge on a "pay as you go" basis.

What this means is that persons can choose the solution that best suits them. Another basic difference is how the services are accessed.

Choices include the use of desktop software, one's e-mail address, and web based tools. Also, there is the option of having a local number assigned to allow the receipt of fax, since some services only allow sending.

Choosing the right solution There are several fax through internet services available, each with its own advantages or disadvantages. The best way to find the right solution is to compare what each has to offer.

From the onset a free service may seem attractive but it is best to look at all limitations before committing regardless of the cost. Also, since some services carry packages dictating the number of pages, or other sendingreceiving limits, the right solution depends on the demand on each business.