Free Fax Online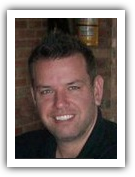 by Matt Gerchow
Internet fax services have become increasingly popular with the effort to reduce the use of paper and related costs. It is also cheaper than standard phone driven fax capabilities.

For the infrequent fax sender, it can actually be free. Sending a free fax online is no different than sending an email and can be greatly beneficial.

The key is finding a service that offers a few free faxes before charging. Many of the larger companies attract in people and small businesses, hoping that if they get them to rely on the free service, they will pay for the premium service if the business or endeavor grows to need it.

FaxZero offers two free sent fax documents per day. It works in a similar fashion to sending an email.

ScanR is very unique in that it actually utilizes a user's camera phone to scan in a document or photo that is intended to be sent via fax. PamFax is a service that allows three free fax pages before charging, integrates with services like Google Documents and Dropbox, and MyFax sends one fax for free that can be up to ten pages before requiring a user to sign up for the premium service.

Many other services offer free trials rather than a small version of their paid service that is free forever. They key to sending a free fax online is really about finding a good service that offers a small amount of faxes each day, each week, or each month.

It is important to find a service that offers more sent fax documents per month than what the user intends to send, so as not to have to purchase the premium service too soon. However, if the user likes the service being used, there is nothing wrong with upgrading to a premium plan when the time comes.