Send Fax Online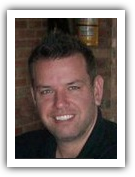 by Matt Gerchow
Online faxing is rapidly gaining popularity among individuals and businesses. This is because of the ease and convenience that this system delivers over the traditional fax machine.

However, you need to know how to send fax online in order to enjoy this technology. To get started, you need to know that Internet based fax involves the use of your computer to send fax online.

You have to register with an online fax provider in order to get a local or Toll Free fax number that you will be using to send and receive your faxes. This fax provider will therefore act as an intermediary, handling your faxes on your behalf.

Online faxes are usually sent as email attachments in PDF or TIF formats. In addition, you can always send your faxes from your online fax account to another or to a fax machine and vice versa.

During these processes, your provider will take care of all your fax transactions, from either online fax accounts as well as the traditional fax machine. Most Internet based fax services come with a portal where you can create your account to send, receive and store your faxes.

Better still, you can integrate your fax account with your email account in order to send and receives your faxes via your email address. Some online fax services also come with a desktop application that you can use to send or receive your faxes.

Other programs are directly integrated with Microsoft Office applications like Word, Excel and PowerPoint. Better still, you can create a cover letter and multiple page fax, just the same way you would when using a fax machine.

Most individuals and businesses are investing in online fax programs because of the benefits that come with them they do not use paper, toner, phone lines and they are cost-effective and more secure compared to the traditional fax machine. Better still, they are highly mobile, meaning that you can send and receive your faxes from any location, as long as you are connected to the Internet.