Fax To Email Service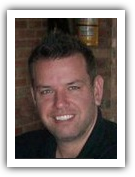 by Matt Gerchow
Fax to email service is a new convenient economy friendly way to get documentation out to wherever it needs to go! It is very convenient because the user can literally send fax from on the go by cell phone, laptop, or computer. As long as he or she has an e-mail account, the tasks can be completed within minutes.

It is very friendly to the environment because there is no papers involved in faxing. All documents are being sent electronically which eliminates the mess of traditional faxing.

They way the fax to email service works is that the customer will be issued a fax number. This could be an international number, a local number, or a toll free number.

When this person receives a fax to this number, the fact will be converted into an attachment that can be sent via e-mail and the user will receive it as an e-mail attachment. From there, he or she can view the document, save it, print it, or save the viewing for another time.

It really is just that simple to receive a fax online. The fax sending process works just about the same way.

The client will simply attach a file to an e-mail and put in the customer's fax number as the address of the e-mail. He or she will press send and the process will be complete.

The document or documents will arrive as paper faxes in the recipient's machine. Fax to e-mail has become very popular in colleges, small business owners, and even the work at home mom.

It saves a ton of money as well as time spent waiting to get a confirmation document. Traditional fax machines work very slow.

Customers who have a good internet connection can get faxes transferred online in less than five minutes.