Fax Via Internet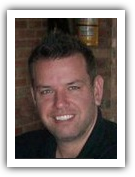 by Matt Gerchow
For people who wish to fax via internet, there are three basic options available. Choosing the best option depends on the individual's circumstances.

The first way to fax by the way of the internet is to go onto a site that offers free online faxing. The services are pretty simplistic and the user needs nothing but the recipient's fax number and the documents that will be sent to their fax machine.

Sending the fax is a matter of locating the files on the hard drive and then hitting the send button. The great advantage to this method is that no sign up or registration has to be done.

The disadvantage of this type of service is that the companies usually send advertisements with the faxes. This could confuse the recipient as well as seem unprofessional to a potential employer.

Another way to fax via internet is by using e-mail. The user can attach documents within his or her e-mail client and send these documents to the recipients that way.

Thirty day trial offers of programs like these can be found all over the internet. Normally the person will have to go through the registration process and provide information such as name, address, and phone number.

A credit card is also required so that the new member can try out the program. When the thirty days is up, the customer can opt to continue the service which would be the third way that faxes can be sent by the internet.

Paid online faxing services generally have more features than free services or trial services. There could be limits on how many page or faxes can be sent in a day with some of the service types.

There could also be stipulations on long distance numbers or how many megabytes the files can add up to.