Online Fax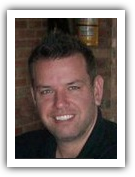 by Matt Gerchow
Every day more businesses are starting to use online faxing as a primary method of transmitting documents. The days of the traditional bulky fax machines with paper jams, delays, and toner cartridges is slowly coming to an end.

There many good reasons why these corporations are making these smart transitions into user better technologies. The main reason why companies are moving to online faxing is because it saves a lot of money.

Fax machines for businesses can cost several hundred or even a thousand dollars for a more advanced unit. Normally a business will have at least one machine in the office but sometimes there are two or more.

The only equipment that online fax requires is a computer which most businesses will already have. Costs for paper will also be saved with the online fax method.

Documents are sent electronically so there is no paper costs unless something must absolutely be printed out. The cost of toner for traditional fax machines is pretty hefty as well, especially with so many documents being sent out every day.

However, the business will actually save the most money in telephone charges. With the traditional fax machine, customers had to pay extra charges for each long distance fax that was sent.

With the online fax system, sometimes long distance calls are included with the monthly plan. Such is usually specified upon registration.

Faxing online is also very convenient for business members and customers alike. Documents will be accessible from wherever the business representative is located.

Some online fax companies allow for faxes to be sent from cell phone so even if the person is on the run he or she could still send a fax. Virtually that person could have access to all of his or her company files on the cell phone.