Fax To Email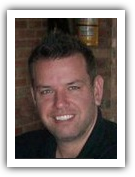 by Matt Gerchow
Modern businesses have found fax to email services very convenient for use. It is a form of cloud computing that is possible with just the use of a computer, a web connection and properly set up web mail systems.

In this the requirements for faxes are outsourced to a third party who has the necessary server and other equipment needed for the purpose. When you go in for such services there is no need for you to buy a fax machine, nor is it necessary to have a phone line separately dedicated to faxes.

You are also saved all the bother of maintaining supplies of fax heat imaging paper, nor do you have to bother about inks and toners. When you have a fax to email service all faxes are sent as email attachments which can be in the TIFF or PDF file modes.

Most of these services will charge you a monthly fee and probably charge you additionally for each fax sent or received. Some may have limitations on the number of addresses that can be associated with one account.

These services will store your faxes on their servers for limited periods, thus giving you an additional backup facility. You need to check on the fax messages that you get or need to send out every month, and if your use of such service is very low, you can even for a pay-as-you-go service so that you are only making payments when you actually use the fax to email service.

The main advantage when you avail of fax to email services is that you can send a fax at any time of the day or night. You can even do so while you are waiting to catch a flight or are out in the mountains in your cabin.

You can also check on any incoming faxes at any time.