Internet Fax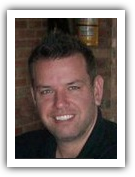 by Matt Gerchow
The advances in technology have made Internet programs able to handle procedures that used to require additional external components. One of the many conveniences of Internet access is the ability to send and receive faxes.

The Internet fax eliminates the need to use an external machine or a traditional phone line. People can easily send information in the form of a fax using any number of digital devices with an Internet connection.

This type of data transfer is usually accomplished through an online hosting service known as a gateway. This is a specific type of server designed to handle this type of incoming data.

The way the Internet fax works without a traditional machine is by sending the information to the recipients e-mail account. Once the data has been received the recipient can either read and delete it or print it out using a connected printer.

The fax can also be transferred to a portable drive for use on a different device. The ability to use an e-mail account to send and receive messages in this format, means people can receive and access their information much quicker.

Any cell phone with an online connection can be used to view e-mail messages. Some advantages to using the Internet fax include privacy as well as mobility.

People who work in an office setting often use one main machine for all of their printing or faxing needs. By getting the information sent to an e-mail account the data is viewed only by those intended to see it.

This process also does not require the installation of any software or drivers to a computers hard drive. Faxes can also be received even when no computer or mobile device is currently connected to the Internet.

This quick and secure method of data transfer is being widely used by businesses all over the world.