Google Voice Fax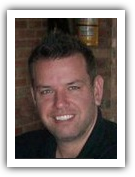 by Matt Gerchow
Google Voice is one of the most popular services on the internet right now. It allows users to obtain a dedicated phone number for call forwarding and makes small business a whole lot easier.

It has since been discovered that this service can be used to send faxes. Google Voice Fax is basically voice over IP faxing and free of charge.

It can be done with just a GMail account, although it is easiest with a fax machine or all-in-one printer. Log into the Voice service.

List the fax line as one of the numbers that calls direct to. Select the Call button and enter enter the phone number for the receiving machine, and then select the number of the outgoing machine as the calling number.

Insert the document being sent into the outgoing fax machine and click connect in the Google interface. The system calls the fax machine and push the appropriate button to have it pick the call up.

This is when the call to the receiving fax machine happens. The system dials the receiving line, and the receiving end picks up.

The two machines connect to each other just as a normal fax. The fax is sent and confirmation of the completed fax is received.

The call disconnects just like a normal fax because that is how the machines are designed. When sending a Google Voice fax, however, users need to remember that results may vary slightly depending on the machines that are in use and any changes that may occur in the system.

It is a creative liberty at best, so in time the method may have to change, or Google may decide to try to change the system to prohibit sending faxes or charge for it. Results are obviously not guaranteed, but it is certainly worth trying.